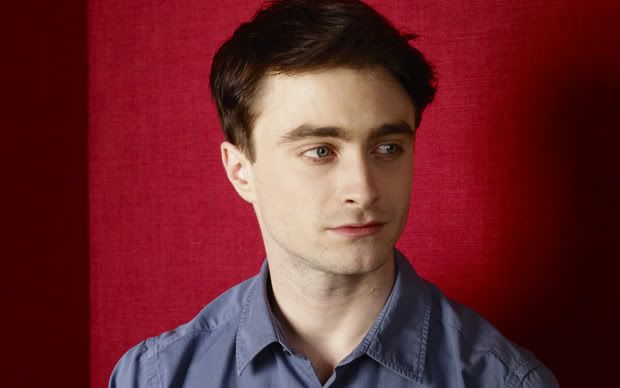 Dan spoke to the Telegraph's Sunday magazine, Seven, about his post-Potter career, and how he was quite proud of the fact that The Woman in Black is 2012′s most complained about film. You can read the interview here
Dan also spoke to ETC magazine about A Young Doctor's Notebook, and mentions that he's passed his driving theory test. You can read that interview here.
The Radio Times reports that Dan is going to be the guest host of BBC1′s panel show Have I Got News for You on 21st December. It seems like Dan is going to be something of a fixture on British TV screens this December, with A Young Doctor's Notebook airing on Sky Arts the 6th, 13th, 20th, and 27th of December, and an appearance on BBC1′s Graham Norton show scheduled for the 7th.
Those of you in the UK may want to browse through the TV listing magazines tomorrow, as Dan is likely to be featured in several of them, including The Radio Times, and Saturday's Independent will feature an interview with Dan.
Thank you to Sarah for the heads up on the interviews and appearances news.