Side by Side by Susan Blackwell: Daniel Radcliffe
Yes, the picture is fabulous, but it is too big for a column… it is now behind a read more…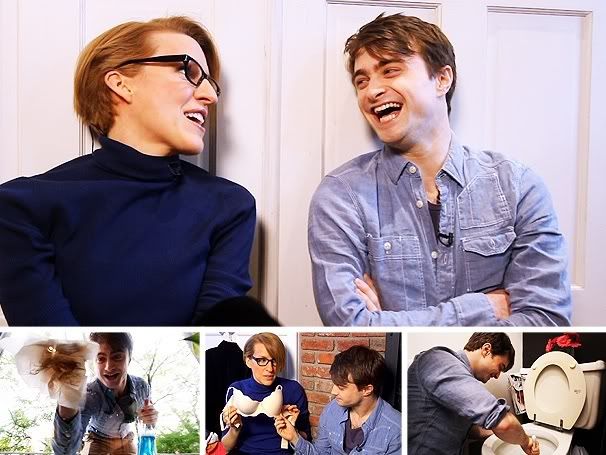 Because I'm nice to you, I'm posting this 16 minute interview with Dan before I've had a chance to watch it myself, so I can't tell you anything about it  other than the blurb on the site:
Want to know how truly game Daniel Radcliffe is? Click on the latest episode of Side By Side By Susan Blackwell and watch the star of How to Succeed in Business Without Really Trying take on a variety of household tasks at Blackwell's apartment. Given the character he's playing on Broadway, you can probably guess what the first chore is (it involves Windex), but Radcliffe and Blackwell proceeds to get a lesson in sorting laundry and more. While helping Susan around the house, the charming star reveals the name of the Broadway star he would most like to kiss, previews his new movie The Woman in Blackand pays tribute to co-star John Larroquette. Click on and hop in the shower with Daniel Radcliffe and Susan Blackwell!
Go and watch, quick!
ETA: This is the best interview ever. And I'm not just saying that.