Dan interview in August 2011 edition of GQ (UK) Magazine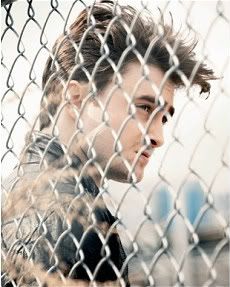 Dan was interviewed for the August edition of GQ (UK) Magazine, which will be on sale across the UK from Thursday 7th July. Lauren and I will both be busy that day (it's the world premiere of this small, indie film that we're quite keen to see), and as I doubt there's wifi and power points in Trafalgar Square, we won't be able to bring you any scans from the magazine until at least Friday. In the meantime, Dan shared his playlist with GQ, which you can listen to here.
Dan also spoke about his realisation that he isn't cut out for the party lifestyle, and that he much prefers to have a quiet night in than a night out on the town. Excerpts from what looks to be an honest and candid interview can be found here.