Round Up
Well, it's been a busy few days, hasn't it? Unfortunately, this coincided with a busy few days for Coralie, Lauren and me, so here's a round up post to make up for it!
We've had Dan on Jimmy Fallon, the Today show, and Regis and Kelly (thanks, Carole), a rather sweet little interview (courtesy of Carole) and a whole host of Deathly Hallows red carpet footage and press junket interviews. If there's anything you feel should be in this round up post, leave a link in the comments and we'll periodically update.
ETA: MTV's Rough Cut; New Zealand Herald (thanks, Carole).
I'm not even going to attempt to keep up with all the NY premiere photos, so I will leave you with my absolute favourite, below the 'read more'. It might not be the best picture of Dan in the world, but has some of my favourite people all together in one photograph, and it makes me happy.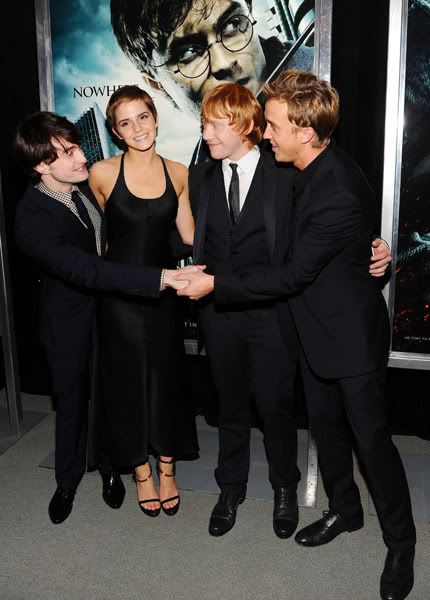 If you have a favourite picture from the NY premiere, why not leave us a link in the comments, telling us why you like it?