BTS of the Making of the Deathly Hallows Part One Soundtrack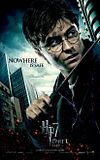 Warner Brothers kindly shared links to assorted-format downloads of a behind-the-scenes look at the making of the Deathly Hallows – Part 1 soundtrack. As I'm on spoiler-watch for Deathly Hallows and avoiding as much as I can, I haven't actually watched the clips for fear of accidental spoiling, but I'm sure that it'll be interesting viewing, and I look forward to watching it on cheapest generic viagra November the 19th!
Additional information about the online clomid soundtrack can be found at its website, and download links are below.
WINDOWS HD Large | Medium | Small
WINDOWS STANDARD Large | Medium | Small
QUICKTIME HD Large | Medium | Small
QUICKTIME STANDARD Extra Large | Large | Medium | Small
IPOD m4v