BTS of the Making of the Deathly Hallows Part One Soundtrack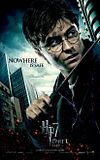 Warner Brothers kindly shared links to assorted-format downloads of a behind-the-scenes look at the making of the Deathly Hallows – Part 1 soundtrack. As I'm on spoiler-watch for Deathly Hallows and avoiding as much as I can, I haven't actually watched the clips for fear of accidental spoiling, but I'm sure that it'll be interesting viewing, and I look forward to watching it on November the 19th!
Additional information about the soundtrack can be found at its website, and download links are below.
WINDOWS HD Large | Medium | Small
WINDOWS STANDARD Large | Medium | Small
QUICKTIME HD Large | Medium | Small
QUICKTIME STANDARD Extra Large | Large | Medium | Small
IPOD m4v