November Issue of Dazed and Confused Now Available to Order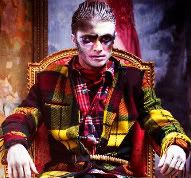 Dazed and Confused's November issue hits newsagents across the UK tomorrow, and you can now order the magazine online here. Prices start at £4 for the UK, up to £8 for the States, and judging by snippets already circulating online, this promises to be another interesting and candid interview with Dan.
In other news, The Biography Channel is airing the specials that were included as part of the Ultimate Collector's Editions of Philosopher's Stone and Chamber of Secrets, starting tomorrow. You can find a complete listing of air times here (thanks to SnitchSeeker).