The Times Previews Dan's Shoot with Dazed and Confused Magazine
GRA Niffler Extraordinaire Carole worked her magic today, and found The Times preview feature about Dazed and Confused magazine's shoot with the one and only Daniel Radcliffe.
Given Dazed and Confused's reputation as an edgy, high-fashion magazine, Dan's look is somewhat different, and, like Marmite, you'll either love this photoshoot or hate it, but it certainly achieves the aim of making Dan look absolutely nothing like Harry Potter. Click the read more to see the image.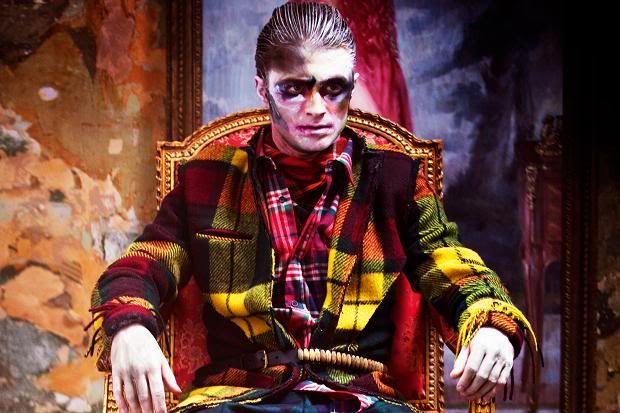 Thanks to Carole, we have a scan of the article that appeared in today's The Times, and she also informed us that Dazed and Confused is out this Thursday. As a specialist publication, you might struggle to find it anywhere other than in major cities, but Dazed and Confused's website does have a store from which you can buy back issues for the very reasonable price of £4 including postage.
 Thanks, Carole!