Meet Edmund the Vampire!
Meet Edmund the vampire, Lisa Simpson's new infatuation in The Simpsons' 21st Treehouse of Horror episode. No word yet on if he sparkles in sunlight instead of bursting into flame, like every other self-respecting vampire …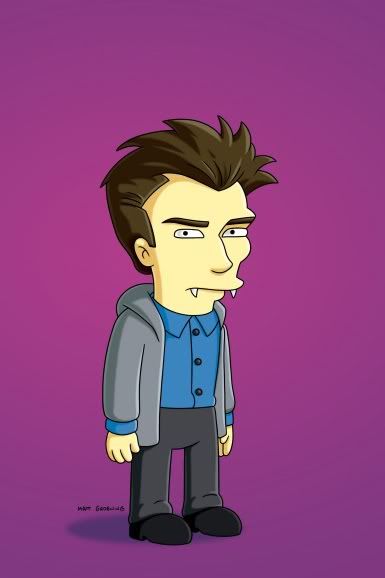 Edmund, as you all may recall, is voiced by none other than Dan Radcliffe, who is himself a fan of The Simpsons, and the episode is a spoof of The Franchise that Shall Not be Named Because it Causes DRC Newsposters to Rant.
Treehouse of Horror XXI airs at 8pm, November 7th, on FOX.