Dan on Cover of October Empire Magazine; Deathly Hallows Feature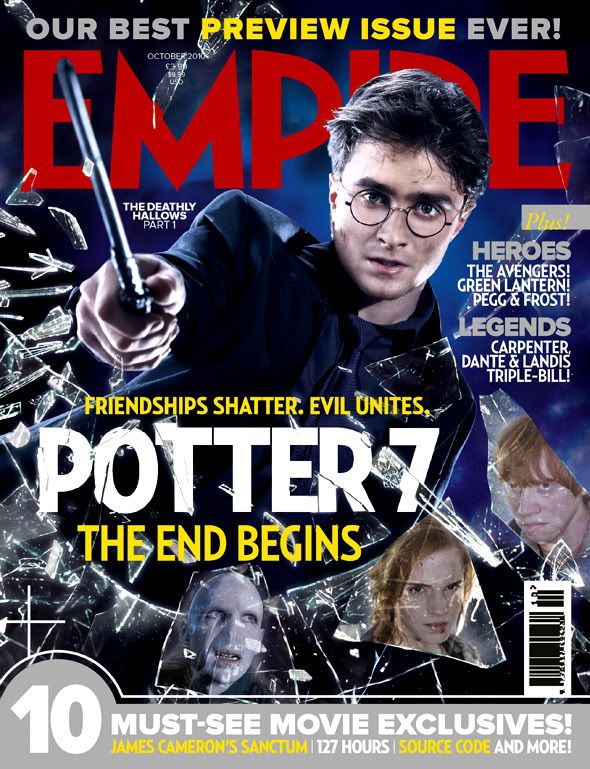 Empire magazine's October Issue sees the start of what we hope will be a deluge of Harry Potter and the Deathly Hallows coverage, with Dan Radcliffe as Harry taking front and centre on the cover, and a feature article inside.
Empire spoke to Dan, Rupert Grint and Emma Watson about they were coping with reaching the end of an era and a gruelling shoot, and also treated us to two lovely, spoilery images, both of which are hidden away as clickable thumbnails under the read more, for the spoilerphobes amongst you. Empire's October issue is available in UK newsagents from tomorrow, and we will post scans as soon as we have them.
 Thanks to babs at GRA for the heads-up.
And for those of you that saw children off to Hogwarts today, I hope King's Cross wasn't too packed with Muggles.